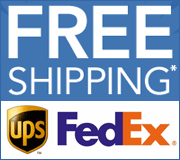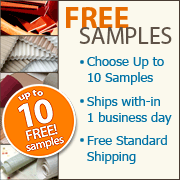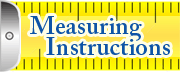 Safe and Secure!
Shopping is Safe at AwardBlinds. We use the Secure Sockets Layer (SSL) protocol to protect your information.
No Processing Fees!
At AwardBlinds we don't tack on extra fees like our competitors do. We give you the best prices without any surprises.
Privacy Matters!
At AwardBlinds, we respect your privacy. We won't rent or sell your personal information to anyone.
We hope that you are staying safe and healthy during this uncertain period of time. As you are aware, the COVID-19 virus is a dynamic situation and one that we are monitoring daily.
We are open for business
AwardBlinds.com's customer service team remains open during our normal business hours, ready to assist you with your blinds and shades related questions. As an all-online retailer, you can continue to shop with us 24/7 at www.awardblinds.com.
What we doing to protect our employees
Here at AwardBlinds.com, we are following the suggested guidelines and rules set by the CDC and government. In doing so, we have adapted to the situation by moving all customer service employees to work directly from their homes. This helps keep them safe, allowing them to social distance while still being able to provide the level of service you have come to expect. As always, you may contact us for assistance. If you're talking to us and you hear a pet (we're dog lovers) or child in the background, it's because we're being diligent to ensure the health and safety of our families and communities.
What our manufacturers are doing
All manufacturers are following CDC and government guidelines and rules, in order to provide a safe and healthy workplace for the factory production workers. Workplace distancing rules have been implemnented within the factories, keeping employees from direct contact with one another. Production employees are provided masks and gloves, to further protect them and our customers. Additional hand sanitation stations have been setup, allowing employees to maintain more frequent hygiene and the workstations are cleaned/sanitized more frequently throughout the day. Additionally, access to factory buildings has been restricted, preventing unnecessary visitors from entering.
Extended production times
Manufacturers industry-wide have experienced delays with production due to COVID-19. We do our best to provide accurate production estimates on our website, although please anticipate possible delays in production beyond our estimates. During this unprecedented time period it is increasingly difficult to provide the most accurate estimates, although we are doing our best to do so. Delays are to be expected and we appreciate your understanding and support. Please note that any delays affect not only us but also all our competitors, whether they state it or not. We all use the same manufacturers for the most part, as we are all retailers, not manufacturers. Unfortunately, rush production and expedited shipping is not available on orders during this situation. Additionally, no discounts or cancellations can be provided due to delays during this global situation.
Samples are still being sent
Sample requests are being sent without delay. Our sample facility is setup in a manner that allows it to be fully operational during a crisis such as this. Employees are wearing gloves and masks while fulfilling sample requests, while maintaining social distancing, and all surfaces are sanitized throughout the day, keeping you and our employees safe.
Thank you for standing with us
While doing our part to help curb the spread of Covid-19, we will continue to support the recommendations set forth by the CDC and both our federal and local governments. With the impact of the Coronavirus changing daily, the information in this document may change frequently. In the meantime, we remain committed to providing you with the same level of service that you have become accustomed to. Please, stay safe and healthy out there. These are unprecedented times, but we'll get through them together!