Minimum Height is 36"

Cordless lift is standard and safer for children
Beautiful textured fabric with thermal backing
Fabric is a neutral color on the back/street-side
Pleated fold and integrated 5" valance
Conforms to C.P.S.C. child safety guidelines
Detailed Information
Estimated Production Time: 3 to 7 business days
Estimated Shipping Date: Jun 15 to Jun 21
Shop with Confidence!
Secure Online Shopping
No Sales Tax

‡
Product Colors (Essence Cordless Roman Shades)
White

Natural

Fog Gray

Cloud Gray

Midnight Blue
**For a more accurate color comparison we highly recommend that you request free samples prior to placing your order.**
Back to top
Product Options (Essence Cordless Roman Shades)
Lift Type
Cordless Lift

Best for Kids™

- Clean, stream-lined and contemporary, the premium cordless lift allows you to raise and lower your roman shade without a pull cord. Push or pull the bottom of the shade to effortlessly raise or lower the shade. Ideal for homes with children or pets, the cordless lift eliminates the dangling cord hazards of traditional cord operated lifts.

Price:

Free

- no extra charge!
Shade Style
Pleated Fold

The pleated fold is also referred to as either a classic fold or a plain fold and is the most popular fold style for roman shades. The pleated horizontal seams provide a structured contemporary look that requires minimal dressing.
Valance Style
Standard Valance

The standard 6" fabric valance is the same material as the shade. The valance is attached to the front of the headrail with a hook-and-loop fastener.
**Product and option images are for illustration purposes only and may not reflect the actual product.**
Back to top
Product Description (Essence Cordless Roman Shades)
These Essence Cordless Roman Shades are an energy efficient window shade at the most affordable price for a custom cordless roman shade. The shade design features a pleated fold shade style, the most popular fold style among roman shades. The fabric is 100% Polyester and is thermal backed with an acrylic foam, so no additional lining is needed, providing insulation from both heat and cold helping to reduce your electric bill. The lighter colors are light filtering while the darker shade colors are room darkening, all of which provide substantial privacy. Make sure to order free samples for comparison and to see the fabrics in person. A 5" valance is attaches to the front of the headrail with a hook-and-loop fastener.
Important:
If more than one shade is in the same room and they have similar heights (within an inch), then order them all with the same exact height so that they have identical pleat count and structure. Use the height of the tallest shade so they all have proper coverage. Order all shades for one room at the same time and label the window name the same to get matching pleat/fold spacing.
Back to top
Product Specifications (Essence Cordless Roman Shades)
Width (min to max): 18" to 72"
Height (min to max): 30" to 84"
Minimum Inside Mounting Depth: 1 3/4"
Flush Inside Mounting Depth: 2 1/8"
Minimum Outside Mounting Surface: 1 1/4"
Factory Inside Mount Deduction (Width): 3/8"
Headrail (Height and Depth): 1 1/4" x 1 5/8"
Cordless lift is designed to make the shade safer for children and pets by eliminating the operating cords.
For shade operation there is a double cording system on the back of the shade - helps reduce the possibility of a child or pet becoming entangled in the cords.
Pleated fold shade style raises with classic roman folds.
Standard 5" length valance attaches to the headrail with a hook-and-loop fastener.
Shade fabric is 100% Polyester with a Thermal backing that is a neutral color to the back/street-side. Lighter colors are more light filtering. Darker colors are more room darkening. All colors provide privacy. No separate liners are available.
Light passing through the shade can cast a shadows on the shade fabric that are visible from the front of the shade.
Approximate shade stacking height is 7".
Includes a control handle that snaps onto the bottom-rail to protect the shade fabric while operating.
Brackets can be mounted to top/ceiling or rear/wall. Side mount is not available. No other bracket types are offered for this product.
Fabric shades can wrinkle during shipping. Make sure to open and mount shades within a short time period of receiving them to help remove wrinkles. Further wrinkle removing information is in the installation instructions found on our website.
Due to the nature of tailored fabric shades, fabric specific characteristics and puckering can be expected due to the fabric reacts to sewing. This is not a defect, it is part of the natural flowing beauty of a tailored shade.
All factory measurements and deductions can have a ±3/16" variance
Mounting hardware included (wall anchors and/or specialty screws may be required based on your mounting surface - not included)

Free

Ground Shipping (on all sizes)
Product Constraints
Back to top
Shipping & Production Information (Essence Cordless Roman Shades)
Free Ground Shipping on all Essence Cordless Roman Shades orders within the contiguous United States.
Our Essence Cordless Roman Shades are custom made to your specifications and have a typical production time of 3 to 7 business days. Production time starts the business day after your order is placed. Production times are estimates and can vary.
Shipping time once out of production is 1 to 5 business days depending on the location of the ship-to address.
We currently only ship to contiguous United States. We cannot ship to P.O. Boxes or Military Bases.
Back to top
Measuring & Installation (Essence Cordless Roman Shades)
Measuring Instructions
Installation Instructions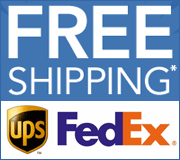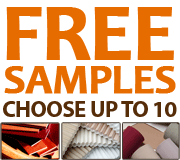 Safe and Secure!
Shopping is Safe at AwardBlinds. We use the Secure Sockets Layer (SSL) protocol to protect your information.
No Processing Fees!
At AwardBlinds we don't add on extra handling/processing fees. We give you the best prices without any surprises.
Privacy Matters!
At AwardBlinds, we respect your privacy. We won't rent or sell your personal information to anyone.