2 Shades in 1 - Light Filtering Shade on top and Blackout Shade on bottom
Cordless lift system is standard
1/2" Single Cell Honeycomb design
Excellent insulation and sound absorption
Conforms to C.P.S.C. child safety guidelines
Manufacturer's limited lifetime warranty
Detailed Information
Estimated Production Time: 2 to 6 business days
Estimated Shipping Date: Oct 5 to Oct 11
Shop with Confidence!
Secure Online Shopping
No Sales Tax

‡
Product Colors (Cordless 1/2" Day/Night Single Cell Shades)
Cool White

Ivory Beige

Antique Linen

Espresso

Dove Grey
**For a more accurate color comparison we highly recommend that you request free samples prior to placing your order.**
Back to top
Product Options (Cordless 1/2" Day/Night Single Cell Shades)
Lift Type
Premium Cordless Day/Night Lift

Best for Kids™

- The cordless day/night lift allows you to operate the two separate, light filtering and blackout, shades independently. This provides you with the ability to filter light, block light or any combination of the two. Integrated lift handles are on the bottom rail of each shade, giving you an easy way to lift and lower the cellular shades. The cordless design makes these perfect for homes with children or pets, eliminating the dangling cord hazards of traditional cord-controlled window shades.

Price:

Free

- no extra charge!
**Product and option images are for illustration purposes only and may not reflect the actual product.**
Back to top
Product Description (Cordless 1/2" Day/Night Single Cell Shades)
Our Cordless 1/2" Day/Night Cellular Shades are perfect for rooms where greater light control is desired, the light filtering shade for when light is required but you want direct sun protection and a blackout shade for total privacy. You can even position them in any combination of the two to get the perfect balance of light filtering and light blocking or you can raise the entire shade to let in the natural sunlight, the choice is yours. You are basically getting two shades in one, what an amazing deal! Plus this cellular shade comes standard with the always popular cordless lift feature, making it easy to operate the shade plus it gives you a clean appearance and is safer for homes with children. Please see the specifications section for additional information.
Back to top
Product Specifications (Cordless 1/2" Day/Night Single Cell Shades)
Width (min to max): 19" to 72"
Height (min to max): 24" to 84"
Minimum Inside Mounting Depth: 1 3/8"
Flush Inside Mounting Depth: 2 1/8"
Minimum Outside Mounting Surface: 1"
Factory Inside Mount Deduction (Width): 3/8"
Headrail (Height and Depth): 1 7/8" x 1 7/8"
2 Cellular Shades in 1 - Top Shade is Light Filtering; Bottom Shade is Blackout. Fabrics are color coordinated.
Blackout shade and Light Filtering shade sections operate independently.
Position the shades to filter or blockout the incoming light or a combination of the two.
This Cellular shade is designed as 2 separate cellular shades in 1, separated by a bottomrail that can be lowered to show the light filtering shade or raised to show the blackout shade.
Light Filtering Fabric (top shade) is the same color on both sides.
Blackout Fabric (bottom shade) is the same color on both sides.
1/2" single cell honeycomb construction provides excellent insulation and sound absorption.
Semi-Gloss finish PVC headrail and bottom-rail are color coordinated to the cellular shade colors.
Metal brackets with locking arm hook onto the head rail for easy installation. Brackets are silver in color. Style 'C' in the installation instructions.
Brackets can be mounted to the top/ceiling or back/wall only. Side mount brackets are not available.
Snap-on clear control handle provided for each of the moving rails for ease of use.
Separate orders may have slight variations in color due to fabric dye-lots.
Cordless cellular shades must be lowered beyond the desired height and then raised back up slowly to the desired height so it remains there and to prevent spring back (the shade raising on its own).
If your installation prevents you from lowering the shade beyond the ordered height, then you should not order a cordless cellular shade.
Cordless cellular shades will be made to a longer height than ordered, this is required to help prevent the spring back effect. Do not reduce the ordered height to compensate for this adjustment, or the shade will not function correctly.
To maintain optimal performance of the cordless mechanism shade function, lift and lower your shade through its full range of motion, fully up and down, every day if possible.
All factory measurements and deductions can have a ±3/16" variance
Mounting hardware included (wall anchors and/or specialty screws may be required based on your mounting surface - not included)

Free

Ground Shipping (on all sizes)
Back to top
Shipping & Production Information (Cordless 1/2" Day/Night Single Cell Shades)
Free Ground Shipping on all Cordless 1/2" Day/Night Single Cell Shades orders within the contiguous United States.
Our Cordless 1/2" Day/Night Single Cell Shades are custom made to your specifications and have a typical production time of 2 to 6 business days. Production time starts the business day after your order is placed. Production times are estimates and can vary.
Shipping time once out of production is 1 to 5 business days depending on the location of the ship-to address.
We currently only ship to contiguous United States. We cannot ship to P.O. Boxes or Military Bases.
Back to top
Measuring & Installation (Cordless 1/2" Day/Night Single Cell Shades)
Measuring Instructions
Installation Instructions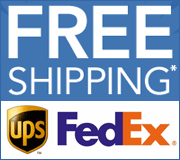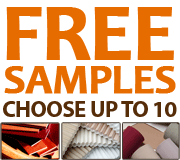 Safe and Secure!
Shopping is Safe at AwardBlinds. We use the Secure Sockets Layer (SSL) protocol to protect your information.
No Processing Fees!
At AwardBlinds we don't add on extra handling/processing fees. We give you the best prices without any surprises.
Privacy Matters!
At AwardBlinds, we respect your privacy. We won't rent or sell your personal information to anyone.